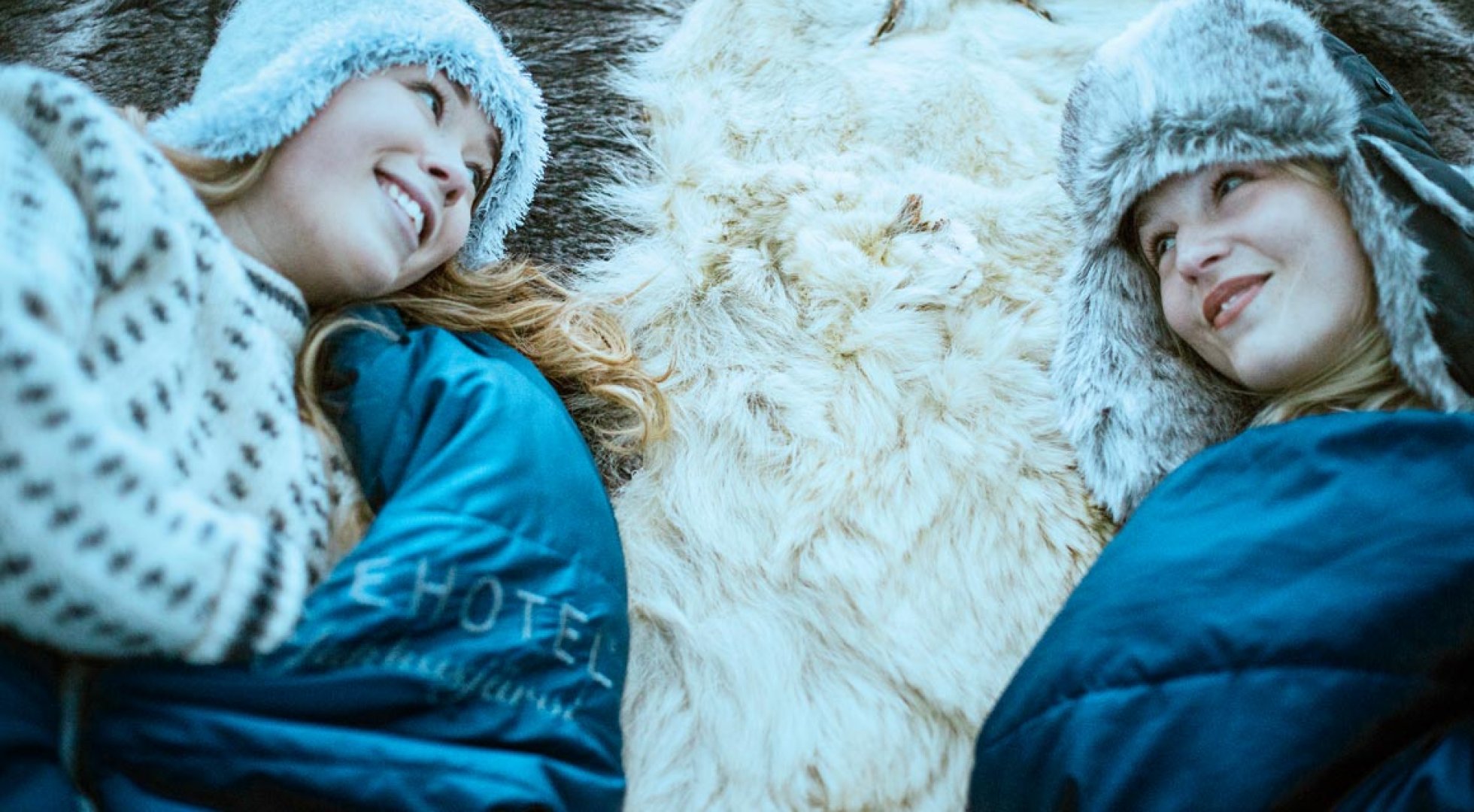 Photographer: Andy Anderson
Swedish Lapland Visitors Board – What we do
Swedish Lapland Visitors Board is the destination management organisation for Norrbotten county and the municipalities Skellefteå and Sorsele. Together, we represent Sweden's Arctic destination – Swedish Lapland.
Our purpose is to support the industry's ambitions to use international and domestic demand for the destination's supply of sub-arctic products and experiences to do business by providing a cooperative platform based on trade and industry.
Our ambition is to double the turnover (as per the tourism-economic turnover report) by 2020, from the 2010 year's level of 4.1 billion to 8.2 billion.
Strength lies in cooperation
Our strength is organisational cooperation between local public and private entities, making resources work together operationally and strategically.
These mutual ventures maximise the possibilities for direct effects on growth, new jobs and businesses from governmentally invested funds and ensure a long-term, sustainable regional development.
The destination and place brand
The industry cooperates through the destination brand Swedish Lapland, functioning as a common platform for communication and identity for the area together with the brands of various entrepreneurs, the brand Sweden and local brands within the region that are known internationally and hold global attraction.
The destination Swedish Lapland represents Sweden's part of the Arctic and has a unique international position thanks to its sub-arctic nature and culture. The destination is also part of Sápmi, the traditional settlement region of the Sami indigenous people. This means that the entire destination is reindeer pastureland where approximately 34 Sami villages carry out their reindeer keeping, from the mountains to the islands of the Bothnian Gulf archipelago.
Swedish Lapland Visitors Board is responsible for the destination brand's communication channels as well as overall communication where the priority target group is 'the Global Traveller' and 'the Global Business'. The destination Swedish Lapland consists of all municipalities in Norrbotten County plus the municipalities Skellefteå and Sorsele.
We manage development projects
The main part of Swedish Lapland Visitors Board's activities is carried out as various development projects. At the moment the following projects are in progress:
Business Capacity Development – a twinning project financed by EU Structural Funds/the Swedish Agency for Economic and Regional Growth (Tillväxtverket), all municipalities belonging to the destination, Norrbotten's county administrative board, Norrbotten's county council, Region Västerbotten.
Visit Arctic Europe – financed by Interreg Nord, various companies within the hospitality industry and their partners, VisitSweden, Norrbotten's county administrative board and Norrbotten's county council.
All these development projects are based on"'A Strategy for Regional Hospitality Industry 2020″ (contact us at info@swedishlapland.com to receive more info) and are carried out within one or several of the identified areas of priority:
Destination development
Business and product development
Marketing, communication & distribution
The organisation
Our legal form is an economic association where local destination organisations and municipalities are members, together with other partners (Swedavia, SJ AB). The core business is financed through member fees (17 %) and an operating grant from Norrbotten's county council (83 %)
You can read about experiences available in Sweden's northernmost destination Swedish Lapland here: www.swedishlapland.com